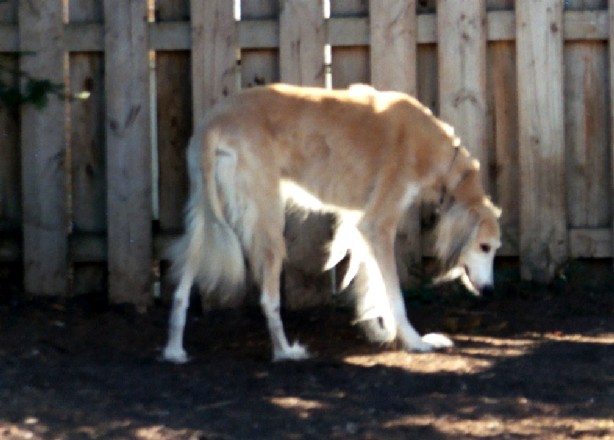 Dusty is the light of my life.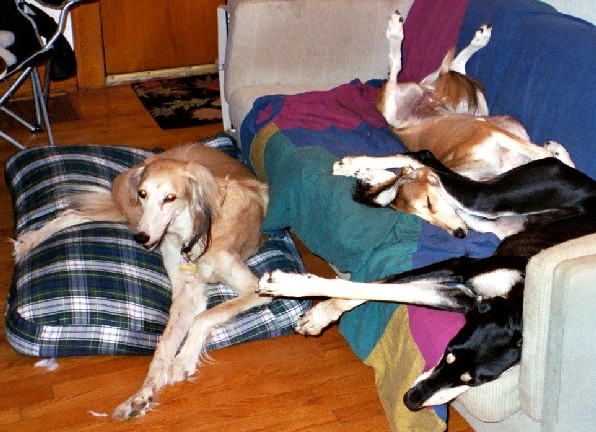 Dusty ponders the oddness of sleeping puppies. Then again, they are sleeping, so they aren't causing as much trouble as usual...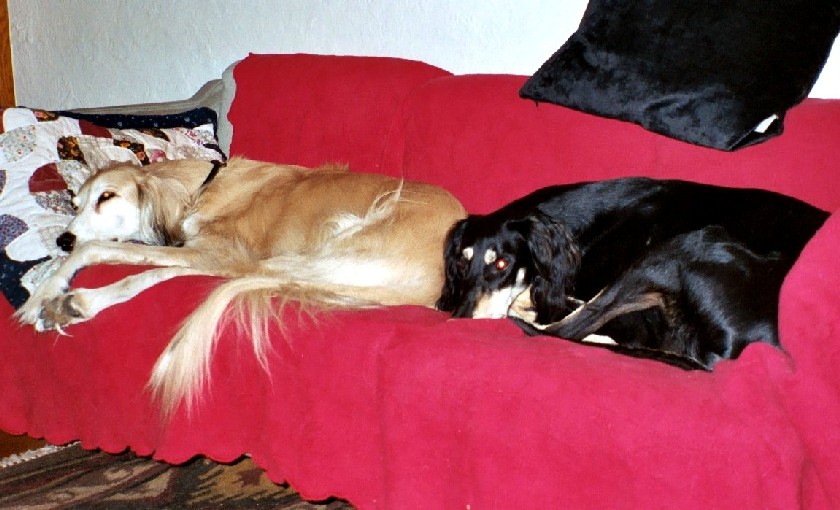 Maybe this puppy isn't so bad after all...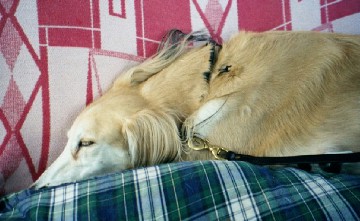 With a number of crates/boxes between the front seats and second row, an LL Bean bed easily works in a rented van... Dusty keeps his paws crossed that he will have his own van one day!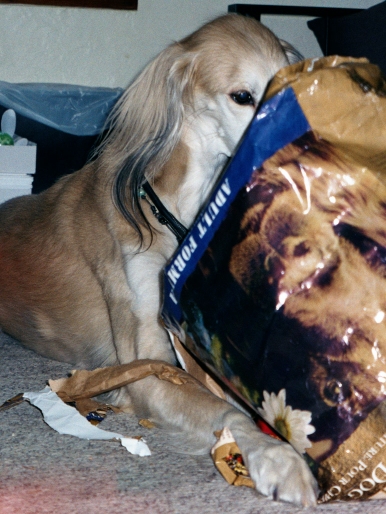 Dusty making his friends at Royal Canin very proud. He thanks Deb Hughes for "turning him on".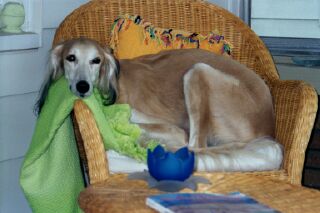 "The porch is closed for the season. Back to the sofa!"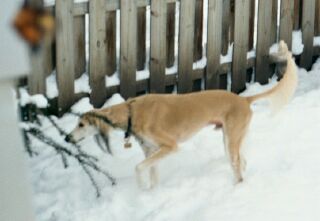 Dusty, doing some snowy investigating.
Could he be searching for presents?
Christmas Eve Day, 2001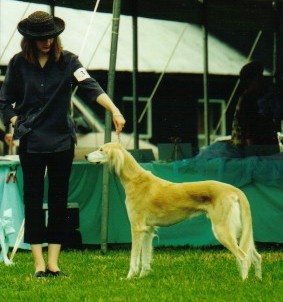 Dusty decided that, if only for a fleeting moment, it was all right to stand still during judging. Perhaps we should have been in the ring earlier in his life?
Thank you, Russ Hathaway, for capturing Dusty during his dignified portion of Veteran 10-12 Dogs. Although some photos of the famous prance-and-bounce would've been fun...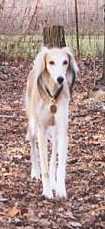 Dusty!

Here is the love of my life, romping through the leaves in the Helders' yard.

This is also Mister Dusty's favorite "park".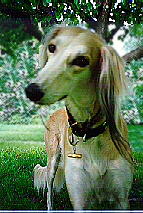 This is Dusty, 24 hours into stealing my heart.
Those eyes!
That expression!
Who wouldn't love Dusty?
Thank you for visiting dearest Dusty!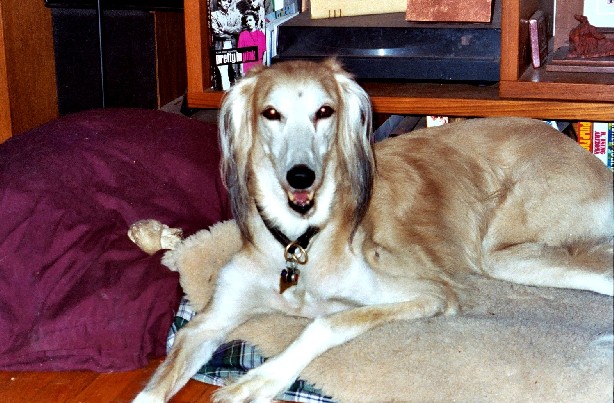 Is anything better than simply being Dusty? He thinks not!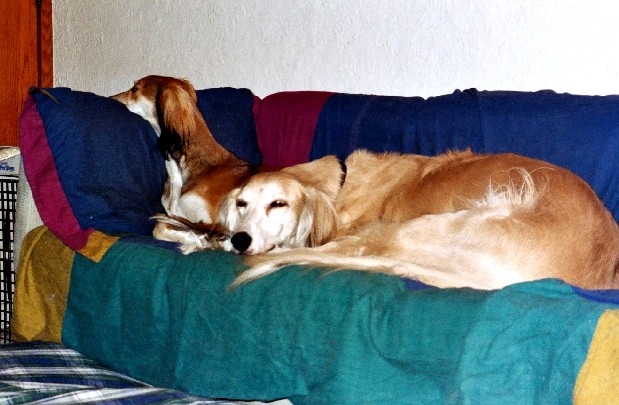 They were littermates in a previous life...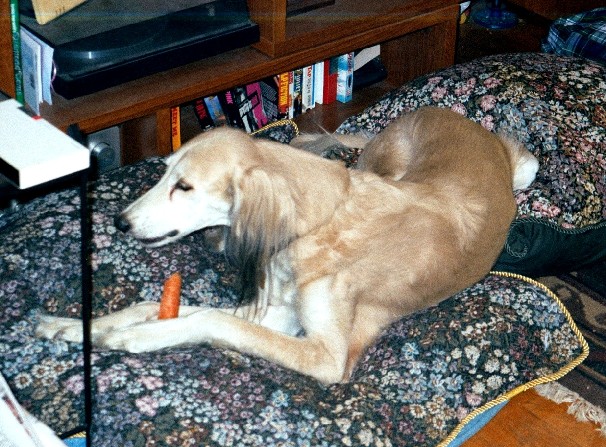 Dusty noshes on a favorite treat.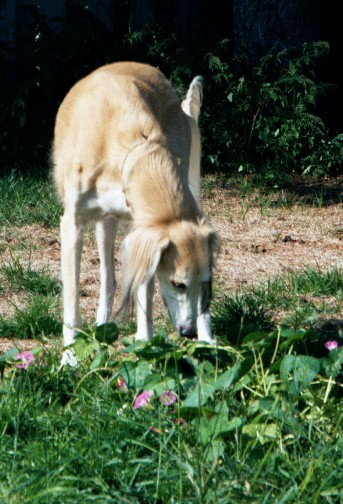 Take time to stop and smell the morning glories.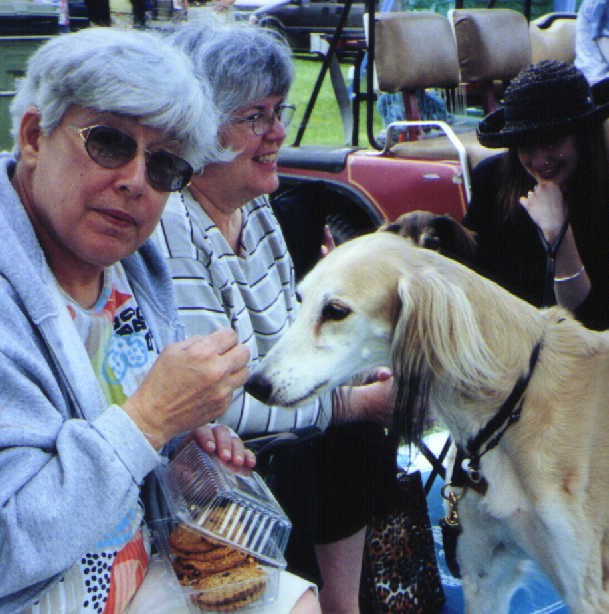 Judy Simpson and Dusty take a much needed cookie break. Cookies are a mainstay of the Lexington diet...
photo by Joan Van Doornick Thompson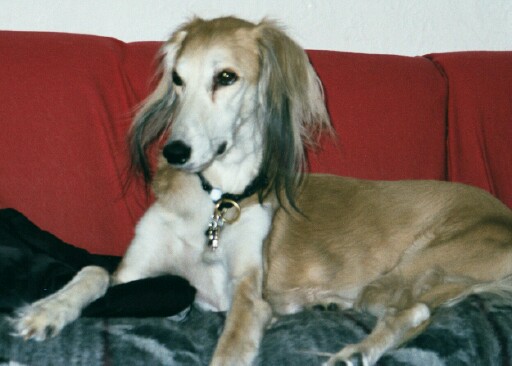 Dusty James: The Face That Launched One Thousand Kisses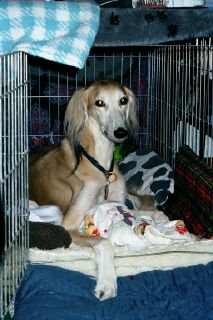 Thinking Zahrah looked pretty cozy during her month of mandatory crate rest, Dusty sneaks a peek at her "cave". He was caught napping, minutes later...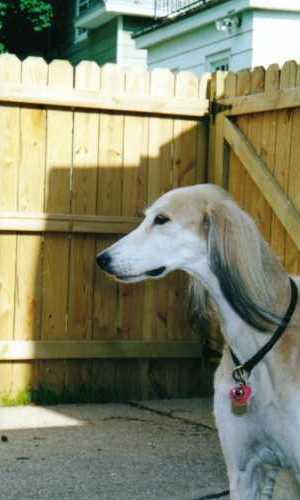 Dusty at 10.5 years, contemplating a very lovely day...

This is a beautiful shot of his gorgeous black ear fringe -- sheared off later while devouring a stolen loaf of bread.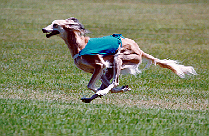 One year later. Thirty pounds lighter. (Honest.) Dusty in his first lurecoursing trial, at the tender age of 6.5 years!
Dusty, trying very hard to convince me he was NOT chewing the nose off of Andrew the Bear. Again.