Memories from the Kentucky Horse Park
Lovely wins and other visuals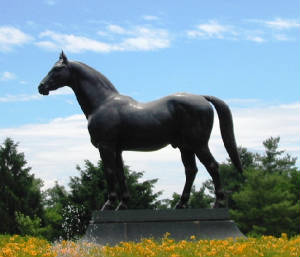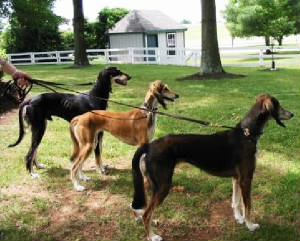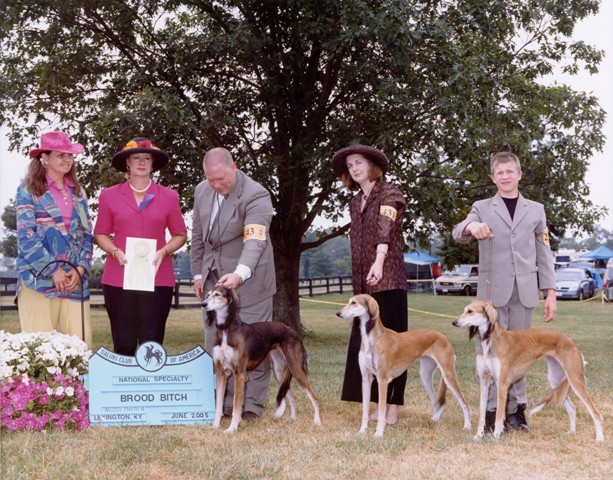 Zahrah received 3rd-place honors in Brood Bitch, accompanied by her daughters CH Amala Zafirah
and Amala Zahleekha abd Shalom. Zahrah was shown by favorite "uncle" Kevin Carlson; Zahli was
shown by her new friend Eric. Again, the was judge Carolyn Potts.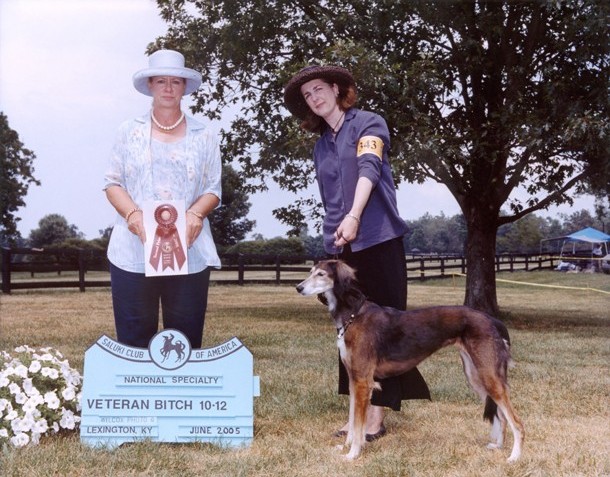 Zahrah was awarded 2nd place, Veteran Bitch 10-12 Years, under specialty judge Carolyn Potts,
Yasbiq salukis, Australia.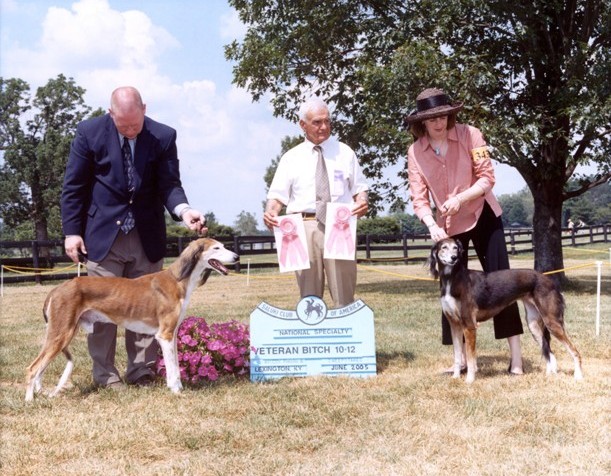 Zahrah and her litterbrother Rumor, BISS Nat'l Select CH Shahanshah Somthn T'Talk About JC,
received 1st-place honors in their respective Veteran 10-12 Years Sweepstakes classes.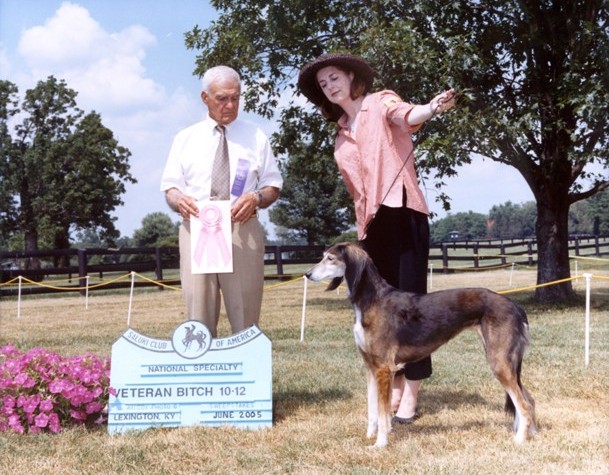 In her first solo ring appearance since retiring due to injury in 2001, and with Amy handling her for
the first time in four years, Multiple Nat'l. Select CH Shahanshah Invisible Touch CGC JC, Zahrah,
was awarded 1st place in Veteran Bitches 10-12 Years Sweepstakes at the 2005 Saluki Club of
America National Specialty.
Thank you, Frank Cassano, Patayan, for admiring and honoring our dearest lady!
Please forgive Zahrah for being a bit lax in the photographs, each of which was taken at the end of a very long day!