ZAH!RAH!RAH!
Zahrah had a lovely time at the 2007 SCOA National Specialty and the Kentucky Horse Park.
The 12-year-old+ Rah swept her Veteran Sweepstakes and Veteran Bitch classes.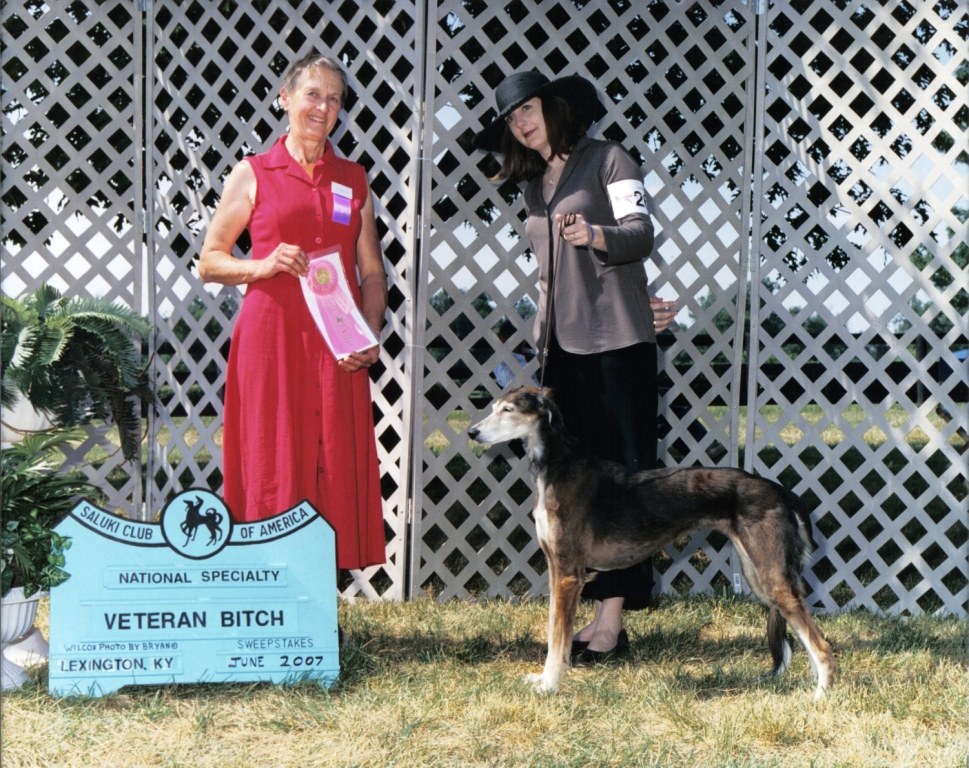 Multi. Nat'l. Select CH Shahanshah Invisible Touch, CGC, JC -- my stunning and incredible Zahrah
-- was awarded first place in Veteran Sweepstakes, 11 years and over.
Thank you, Lorraine Trenholm, Rataki Salukis, for the honor!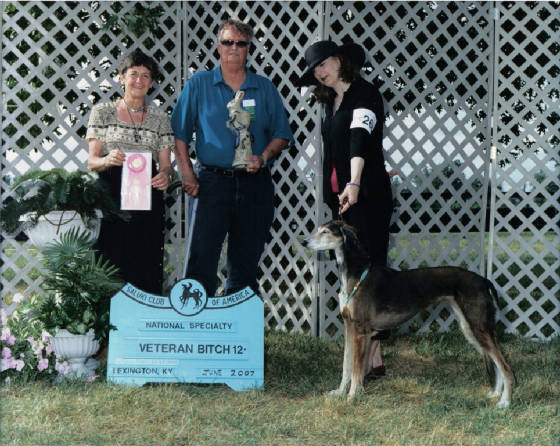 Zahrah was also awarded first place in Veteran Bitch 12 and over, during the specialty proper.
Zahrah enjoyed herself greatly and enchanted her faithful friends once more.
Thank you, Carole Tipler, Al Yaman Salukis (New Zealand), for delighting in the beautiful little
lady who stole my heart (yet has taken very good care of it all these years)!